Liberex FF-20S DIY & OLED Cordless Water Flosser
---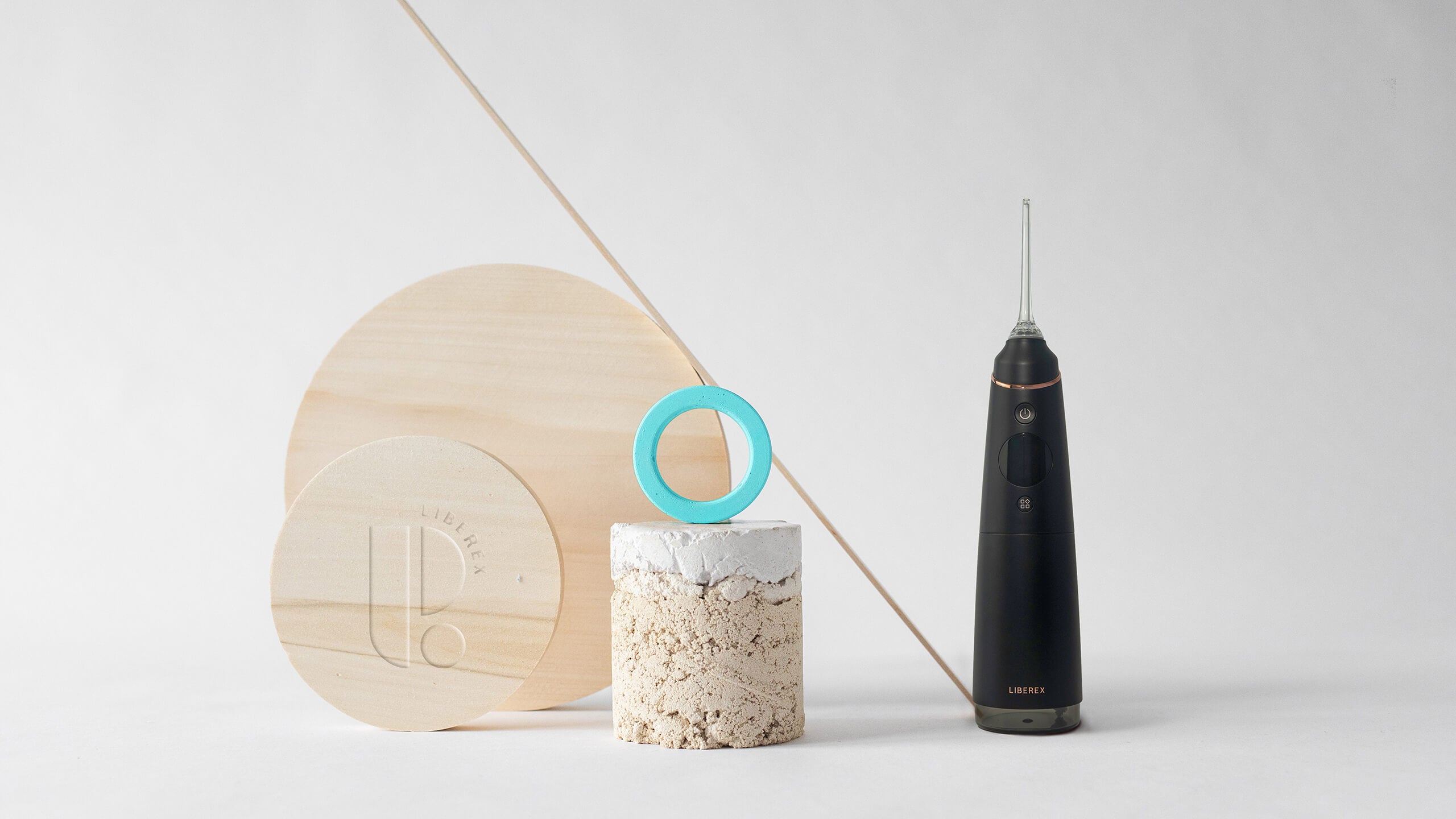 Cordless and Portable
Great Supplement to Your Oral-Hygiene Routine
Standard Tips
Periodontal Tip
For periodontitis,deeply rinse periodontitis, gingivitis
Orthodontic Tip
For the false tooth, wearing orthotics, dental braces, teeth socket
Dental Plaque Tip
For implants, dental bridge, false toothcrowns. Bristles can be cleaned easily
5 Cleaning Modes - Customise your experience
Upgraded DIY Mode
8-120 psi Customize water pressure as you need. Long press the "Mode" button to enter the DIY mode, water pressure will change from min to max with pattern in OLED display.
Medium
50-80 psi for standard daily clean
Strong
70-100 psi for deep cleaning
Pulse
70-100 psi for massaging gum
Soft
20-50 psi for sensitive teeth
OLED Digital Display
The patented OLED screen make it easy to read the current flossing mode and the remain power.
Comfort&Easy to Control in Hands
The upgraded new material enables the flosser for no water stain after each use. The anti-slip handle design allow it to be used safely.
IPX7 Waterproof
With IPX7 waterproof design, it is possible to avoid electric leakage and allows it to be used in the shower.
Memory function+Smart timer
It helps to remain the working mode in former use. 2-minute auto timer to avoid over-flossing.
Detachable Water Tank
A separate, fully opening, and detachable 300ml water reservoir makes the flosser easy to refill and clean, with a small side-opening providing an additional means to refill and check the water levels.
USB Type C Rechargable
Adopt latest technology battery of more sufficient power. It is able to be last up to 30 days' continuous use if fully charged in 4 hours. With the Type C cable, no worries of it being misplaced.
Sustainable Packaging
We care about the Earth too. The new water flosser packaging has applied the sustainable mission that we have always strived for. Compact and Portable makes it easy to travel with.
How To Use
Step 1
Choose the right nozzle, press the release button, and insert the nozzle into the spray head hold until you hear a "click" ring.
Step 2
Adding water. Open the water tank lid and fill it with the water in it.
Step 3
Holding the device downward, aim the jet tip to the teeth by rotating the tip base before switching on the device.
Step 4
Turn on the water flosser,press the mode button continuously, the mode switches among the sequence: SOFT-MEDIUM-STRONG-DIY-PULSE.
Step 5
When the water flow and the gums are at a 90-degree angle, slightly close your mouth in order to avoid the water spraying out.
Step 6
After use, please switch off the power, as well as empty the water tank.
tips
In order to achieve the best results. Please start from the molar area to the incisors. Slide the water flow along the gums, as well as stay a while between teeth, until the area around the gums and the spaces between the teeth are fully cleaned.