Vibrating Facial Cleansing Brush: Does it Actually Work?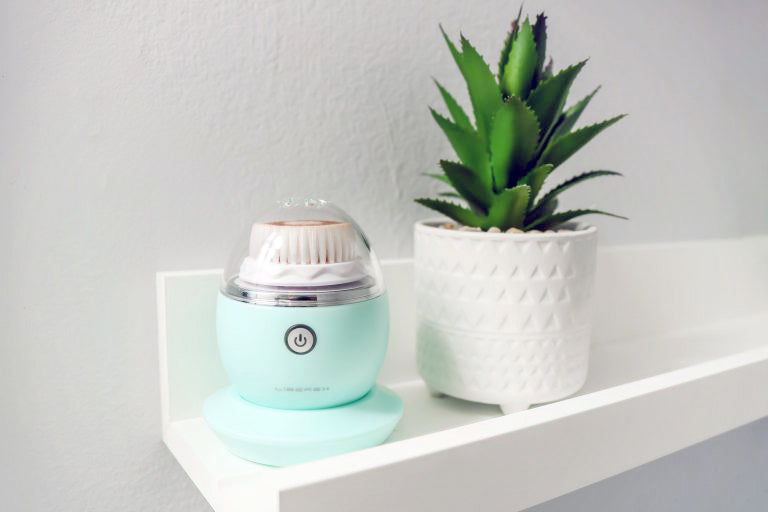 Hello beauties! When it comes to my skincare routine, I like to make it easy to do and follow but also effective. Usually it's the face washing and rinsing that takes the most time and its usually always a mess. Because of that, I've tried several products to help and today I'm partnering with Liberex to share with you, my latest find.
For the last couple of weeks I've been using the Liberex Egg Vibrant Facial Brush and it has honestly made washing my face so much more enjoyable. This little egg shaped device is a cleansing facial brush that features three different speeds ranging from massaging, exfoliating, and deep cleansing and the speeds are all suitable for all skin types.
Not only does it feel great to have the bristles oscillate on your skin but the bristles get deep into the pores to remove dirt, dead skin, oil, makeup residues, and blackheads. The best thing of all though has got to be that since using this brush, I do feel like I'm getting my skin cleaned and I can do it without the mess. Just add a drop of your favorite cleanser to the brush, pick you speed, work it all over your face and rinse with water or a cleansing towel.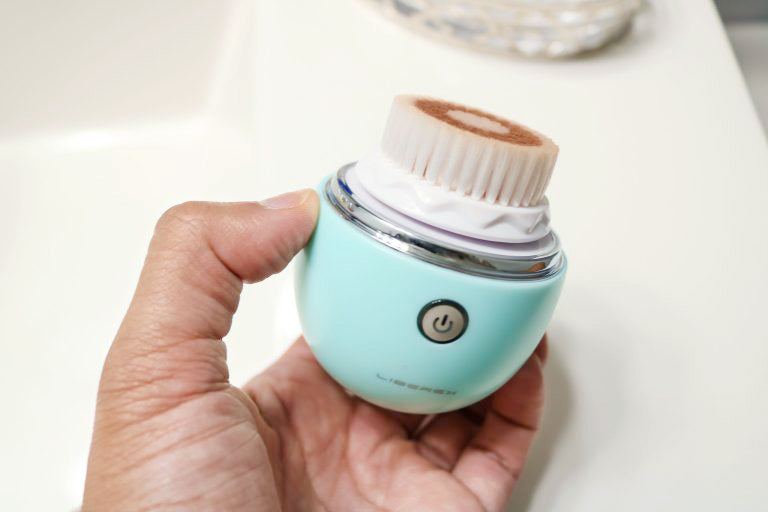 The device itself comes with a facial brush, which I really enjoy using when my skin is clear of acne, but it also comes with a silicone brush head, deep cleansing brush head, and a sensitive face brush head. Best thing of all is that this little  is under $50 and won't break the bank.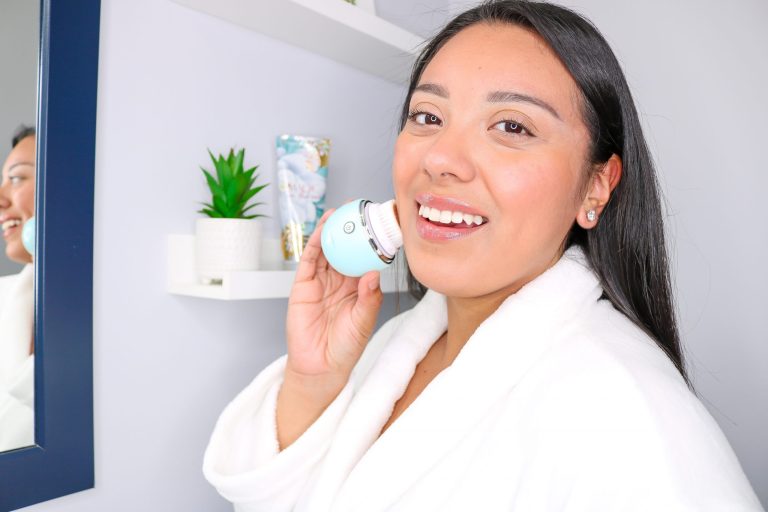 I have to admit that when I first received this, I was a little bit skeptical about it actually working because it sounded too good to be true at such an affordable price but I am happy to report that it does actually work and it works so well. Sounds amazing right? CLICK HERE to get one of your own Egg Vibrant Facial Brush and be sure to check out the rest of the Liberex Official Store to see all the other devices they have.