The Ultimate Cleansing Companion from Liberex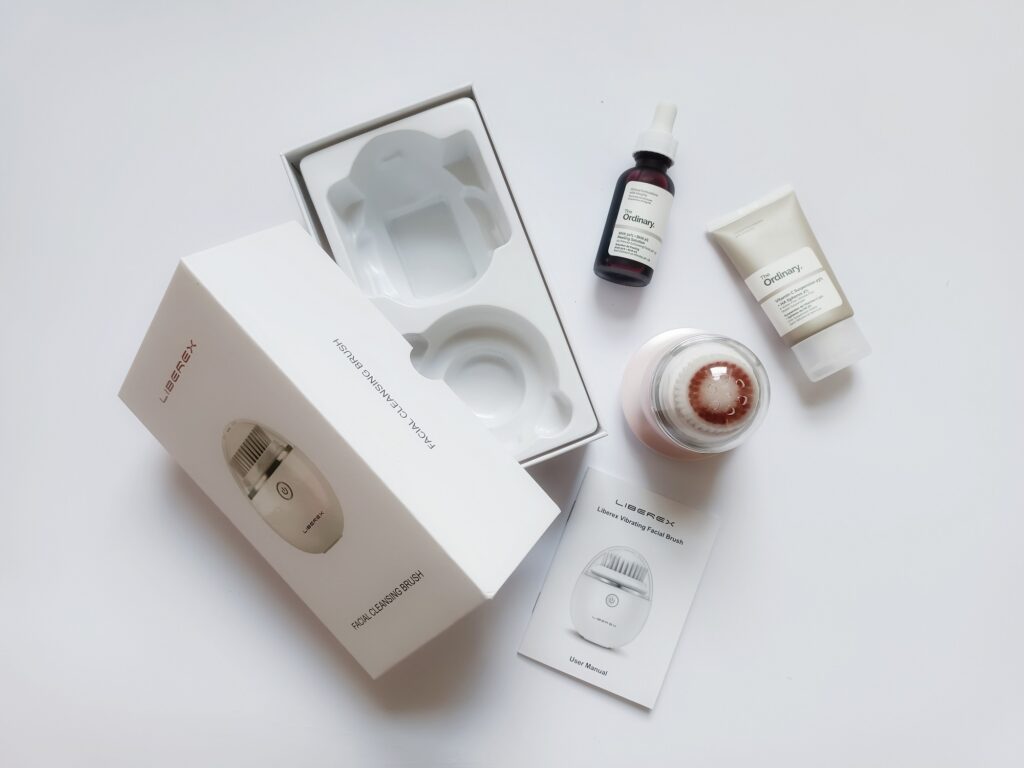 Feel like you need a little something extra to make your cleansing routine more effective? Well, then you're in the right place! The Liberex Egg Vibrating Facial Cleansing Brush is a must have gadget as part of your skincare routine; it's a small but powerful gadget which includes sonic vibration technology to gently remove dirt, dead skin, oil as well as those pesky blackheads from your skin. And, that's not all – it's even super effective in eliminating residue left by your cosmetics, leaving with soft, clean skin. 
The Liberex Egg Vibrating Facial Cleansing Brush comes with three different modes (3000/min, 5000/min & 7000/min) which can be selected depending on how intensified you'd like the massaging speed to be – a higher speed allows deeper cleansing to take place which is great for days when you've required a little extra coverage from your foundation! It also has a smart time function which decelerates the massaging speed every twenty seconds in order to remind you to change the area in which you are cleansing, as well as switching itself off after one minute of usage to ensure you don't overdo your cleansing (a bad habit which often leads to breakouts, eek!) The best bit of all? It's wireless!
The Cleansing Brush comes with three different cleansing heads, perfect to meet personal needs and easy to swap whenever needed – the silicone brush is manufactured from organic silicone and is suitable for all skin types, whilst the deep cleansing brush is made from quick dry material and ideal for cleaning pores and exfoliating dead skin, and the sensitive face brush has been specifically created for individuals with sensitive or thin skin in order to prevent irritation.
When it comes to charging, you don't need to worry about searching for batteries, because the Liberex Egg Vibrating Facial Cleansing Brush is fully rechargeable! What's more is that it is waterproof and perfectly sits in the palm of your hand, so it can even be used whilst you shower. For less than £30, it's the ultimate skincare companion and comes in five different colours – what's not to love?